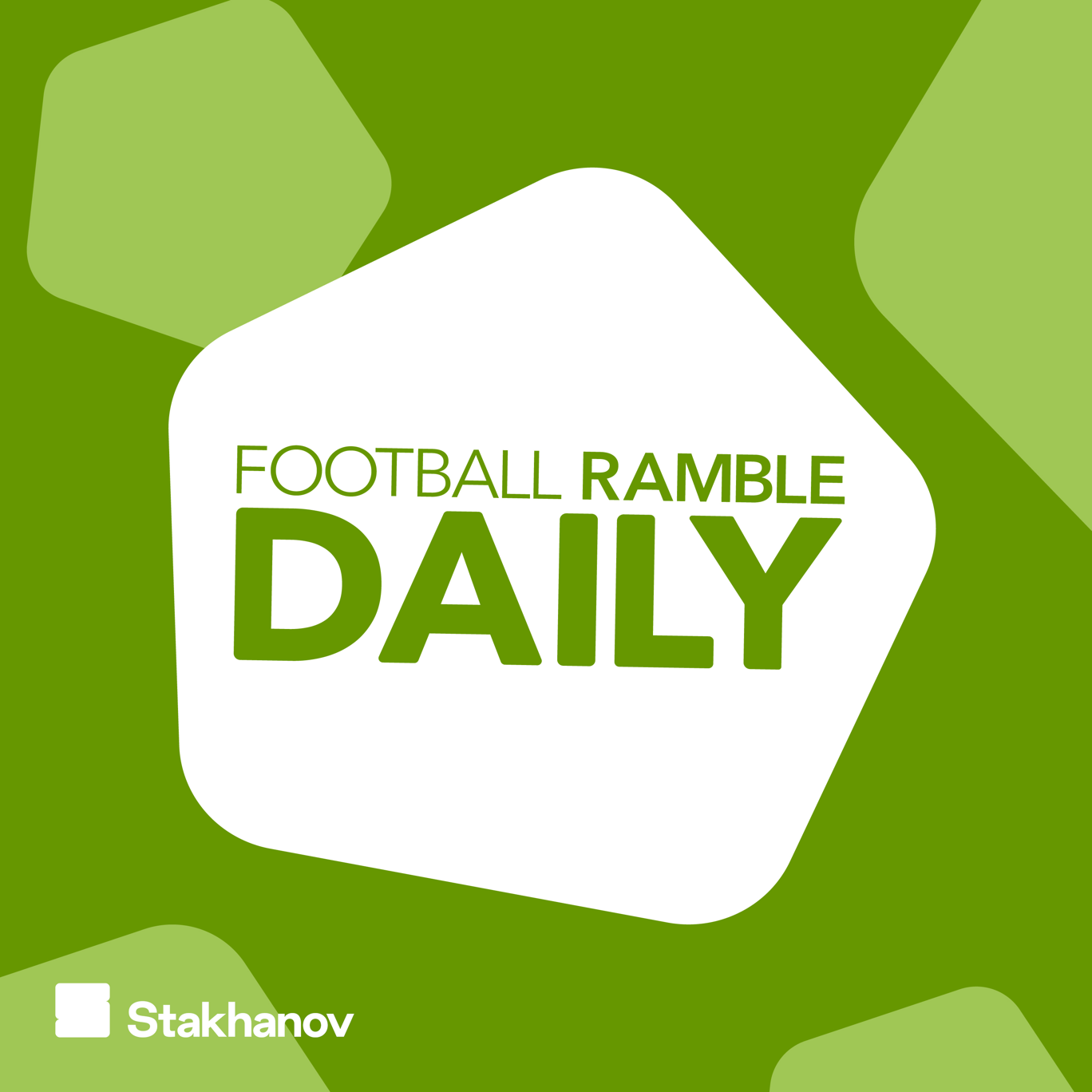 The Ramble: Man City smash Watford, VAR perplexes Spurs and Man United lumber on
Where to listen:
New manager bounce, you say? Oh no, Watford, there will be none of that. Man City got back to their ruthless best this weekend, while Liverpool saw off the plucky underdogs of Chelsea and Spurs lost at Leicester because Son Heung-min sloppily strayed a few atoms offside. 
Down in London, Man United continue to suffer the fate of whatever Faustian bargain they must have made, while Arsenal won a fraught and at times ridiculous game with Aston Villa, because Arsenal gonna Arsenal. 
And there's more! Free kebabs! The surprising size of Madagascar! Lonely Ramble Live Club! Get involved please. 
Our live tour starts very soon! Join us at venues across England, Europe, USA and Canada for Football Ramble Live - expect all your old favourites (including Pete Donaldson), brand new games and a load of laughs. Get your tickets now at ramblelive.com!
Search 'Football Ramble' on social media to find us, and email us here: show@footballrambledaily.com 
***Please take the time to rate and review us on Apple Podcasts or wherever you get your pods. It means a great deal to the show and will make it easier for other potential listeners to find us. Thanks!*** 
**Further reading: **
Mauricio Pochettino has "no complaints" about the VAR decision:
https://www.bbc.co.uk/sport/football/49782652
What was really said between Phil Jones and Ed Woodward?
https://www.independent.co.uk/sport/football/premier-league/ed-woodward-phil-jones-video-manchester-united-west-ham-solskjaer-a9116221.html
The pressure is beginning to mount on Marco Silva:
https://www.liverpoolecho.co.uk/sport/football/football-news/marco-silvas-biggest-concern-see-16961730
For information regarding your data privacy, visit acast.com/privacy