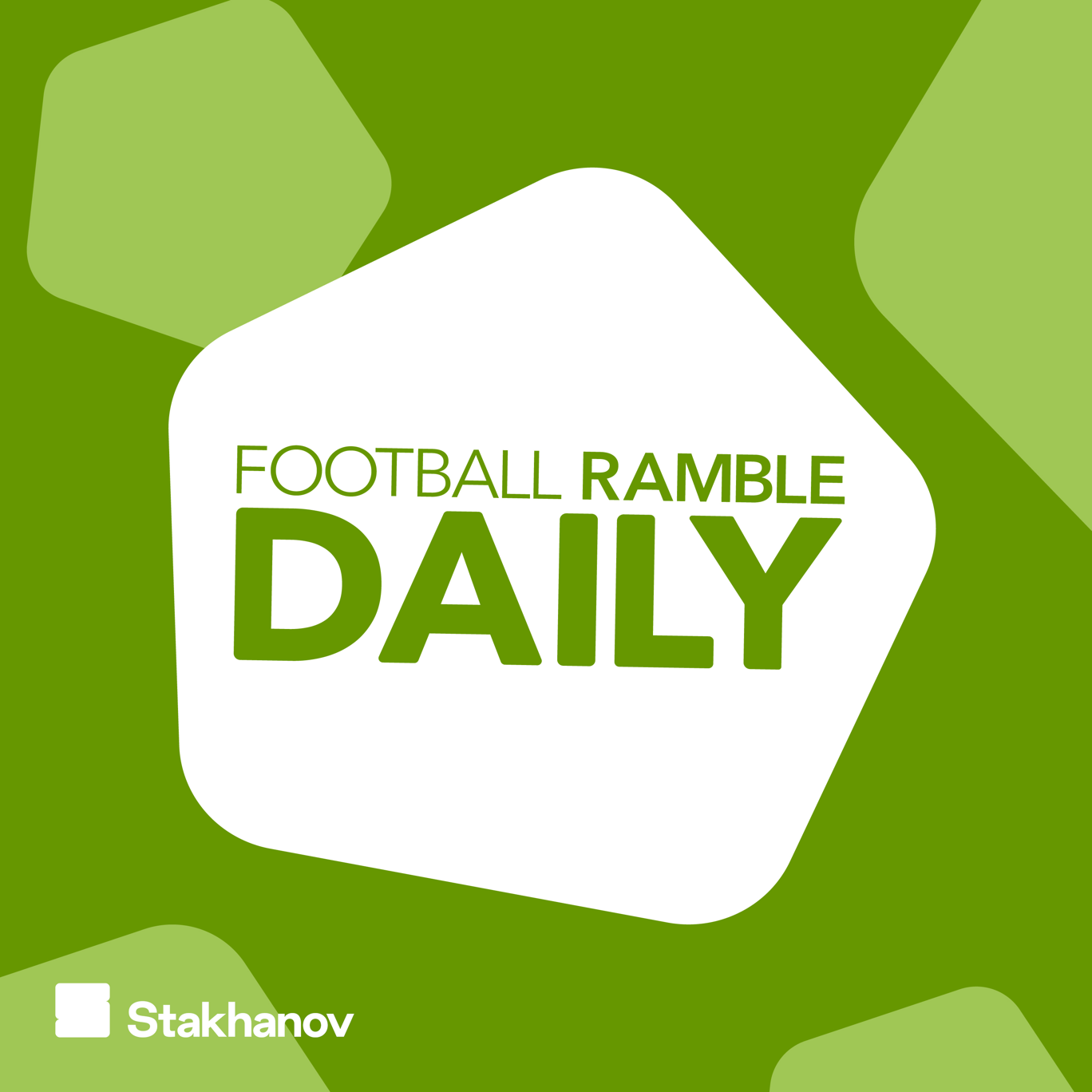 The Ramble: Liverpool win again, Leicester gub Southampton, and a bad ebening for Arsenal
Where to listen:
Another excellent weekend of football, the plucky little game that's really starting to take hold. Liverpool earned a hard fought three points against Spurs, Chelsea's Christian Pulisic dazzled and Arsenal vs Crystal Palace once again did justice to the hashtag #arscry
That's not to forget Friday night's game, (oh) when the Saints went piling in and Leicester City played like a team possessed (by Luke), setting a Premier League record for an away win as they eviscerated Southampton. Gubba lubba dub dub! 
As well as that we rank Belgian cities, there are imaginary chat shows, a pizza related injury and an early musical entry for our Christmas lists.
We're now on tour, so get your tickets at RambleLive.com. 
Search 'Football Ramble' on social media to find us, and email us here: show@footballrambledaily.com 
***Please take the time to rate and review us on Apple Podcasts or wherever you get your pods. It means a great deal to the show and will make it easier for other potential listeners to find us. Thanks!*** 
**Further reading: **
Unai Emery's reaction to Granit Xhaka's reaction to Arsenal fans' reaction to his actions:
https://www.theguardian.com/football/2019/oct/27/granit-xhaka-unai-emery-arsenal-football
Frank Lampard on how he's managing Christian Pulisic:
https://theathletic.co.uk/1317605/2019/10/27/1317605/
Liverpool show their mettle to turn things around at Anfield:
https://www.bbc.co.uk/sport/football/50203769
For information regarding your data privacy, visit acast.com/privacy