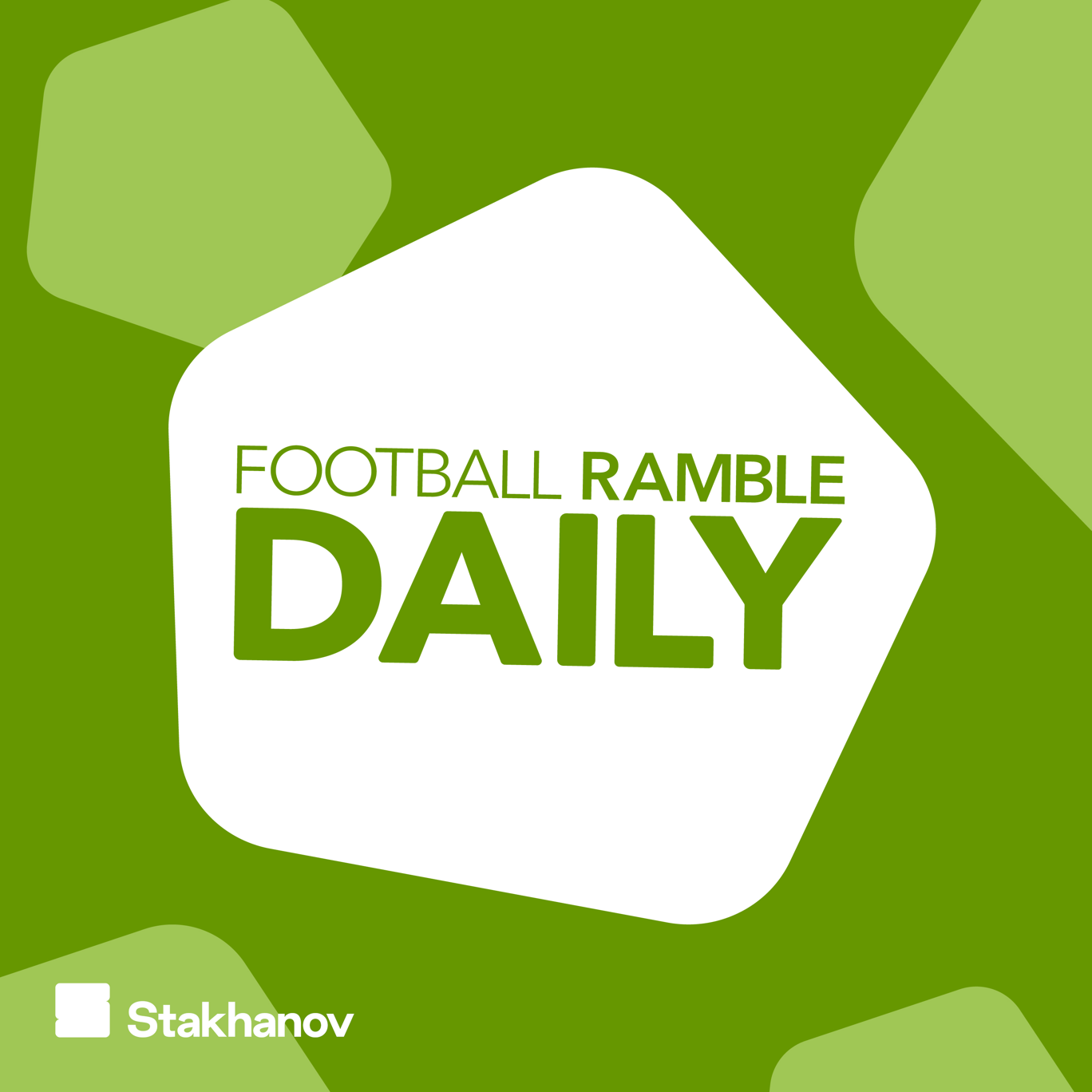 The Ramble: England stumble, Wales earn a hard fought point, and Scotland stun San Marino
Where to listen:
Oof, England's visit to Prague wasn't the stroll in the park many anticipated it being. It was more like a stumble into some stinging nettles because you were looking at your phone and had assumed the whole thing would be straightforward. 
Things were better over in Wales, as Gareth Bale's brilliance earned the home side a point, while Andorra won their first ever European Championship qualifier and and John "Bangin' 'em in" McGinn kept up his goalscoring form. 
Aside from the football we also find time to discuss… Fantasia, Royal nicknames and Petr Cech: Goaltender.
We're currently on tour! Join us at venues across England, Europe, USA and Canada for Football Ramble Live - expect all your old favourites (including Pete Donaldson), brand new games and a load of laughs. Get your tickets now at ramblelive.com!
Search 'Football Ramble Daily' on social media to find us, and email us here: show@footballrambledaily.com 
***Please take the time to rate and review us on Apple Podcasts or wherever you get your pods. It means a great deal to the show and will make it easier for other potential listeners to find us. Thanks!*** 
Further reading: 
Gareth Southgate says there's a lot of work to do… again:
https://www.independent.co.uk/sport/football/international/czech-republic-vs-england-result-gareth-southgate-top-team-euro-2020-qualifying-a9152981.html
That starts with a raft of potential changes against Bulgaria:
https://www.bbc.co.uk/sport/football/49955900
Petr Cech makes the perfect start to his ice hockey adventure:
https://www.theguardian.com/sport/2019/oct/13/petr-cech-breaks-ice-match-winning-penalty-save
For information regarding your data privacy, visit acast.com/privacy