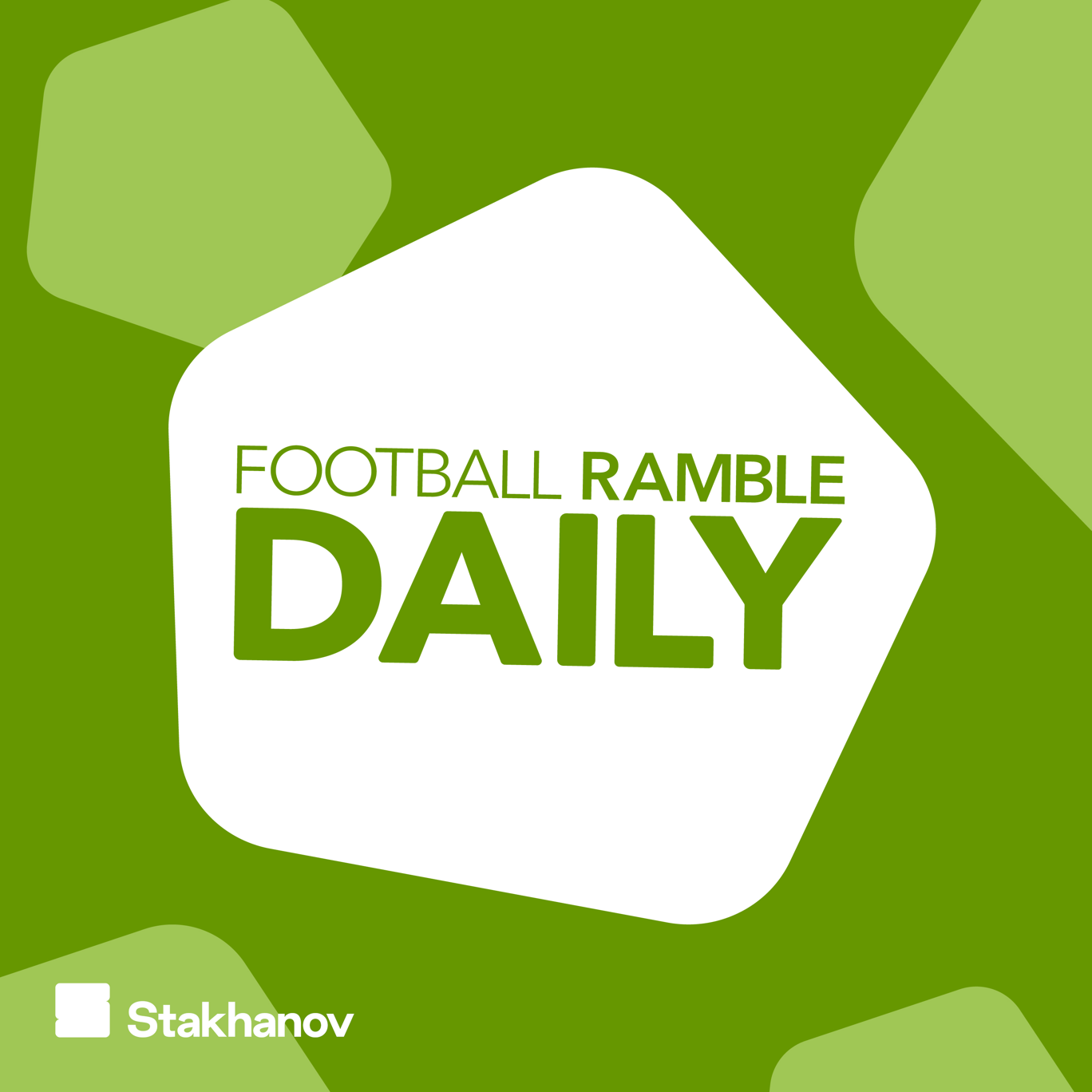 The Ramble: As football shuts down, we look at how the remainder of the season may play out…
Where to listen:
Though in the early days we were no strangers to recording in our homes none of us realistically thought we'd ever be doing it again. Trying times have made it necessary so this is what we're doing to keep bringing you Football Ramble Daily.
From a set of improvised home studios we look at the ways in which the remaining unplayed football might be resolved, or indeed unresolved, while hearing the thoughts of you, our beloved listeners. Kenny Dalglish and Scott Brown have some thoughts too. 
For a time without football there's a surprising amount to talk about and we manage to take in our around-the-house sartorial choices, the bleep test and plagiarism related beef. Stay safe, everyone x
Search 'Football Ramble Daily' on social media to find us, and email us here: show@footballrambledaily.com 
***Please take the time to rate and review us on Apple Podcasts or wherever you get your pods. It means a great deal to the show and will make it easier for other potential listeners to find us. Thanks!*** 
**Further reading: **
Karren Brady thinks the season should be declared null and void:
https://www.theguardian.com/football/2020/mar/14/west-ham-karren-brady-calls-for-premier-league-cancellation-coronavirus
The BBC on various potential outcomes:
https://www.bbc.co.uk/sport/football/51876162
Brazilian commentator brings his A game:
https://www.bbc.co.uk/sport/av/football/51899220
For information regarding your data privacy, visit acast.com/privacy