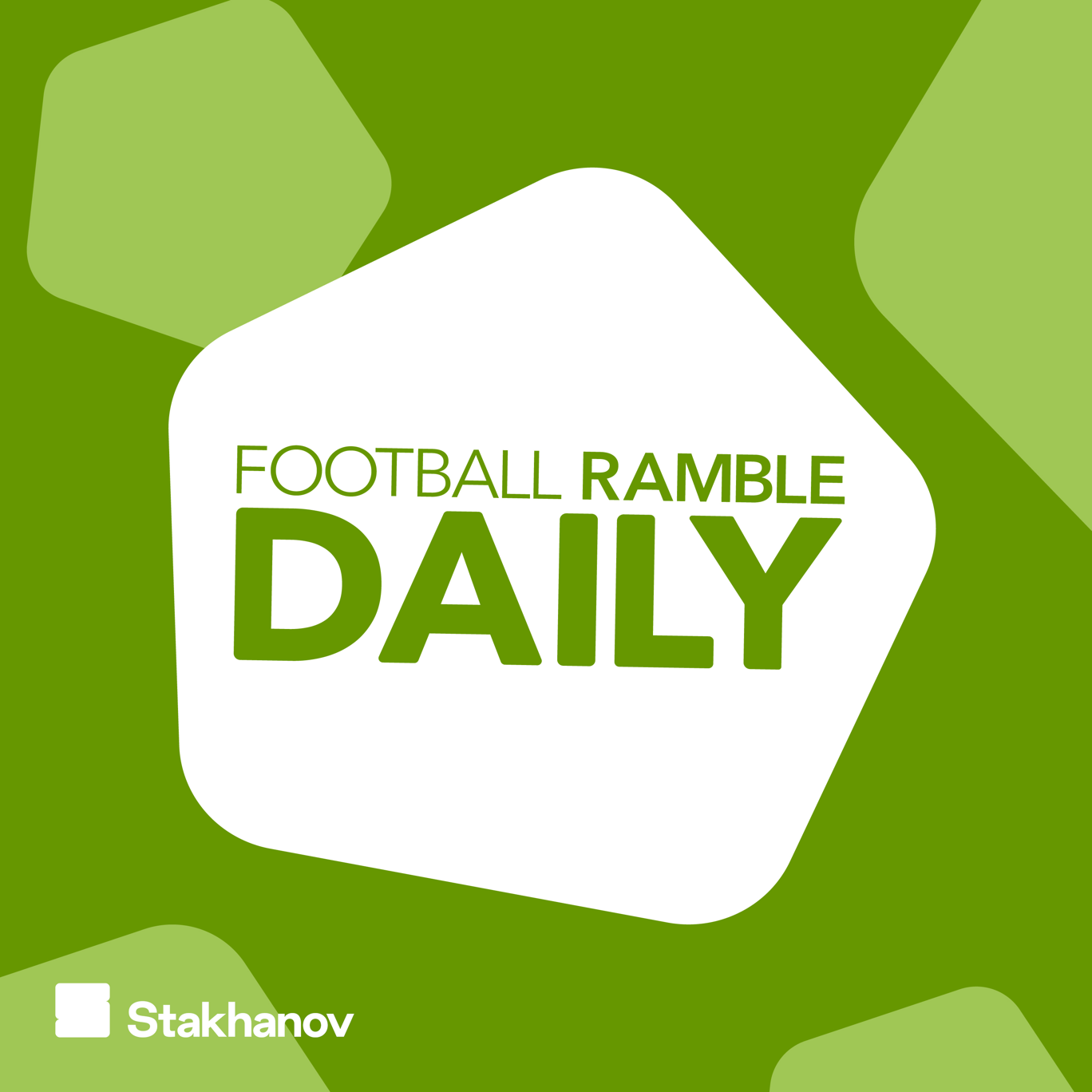 The Preview Show: A nightmare for Spurs, a stern test for Leicester and a potential thriller at St James' Park
Where to listen:
Marcus' giddy aunt, Ruddy Nora and Gordon Bennett were all present at the Tottenham Hotspur Stadium as Bayern Munich continued their sustained efforts to destroy all football in North London with a comprehensive battering of Spurs. Can they put it right against Brighton?
Liverpool had a strange Champions League experience themselves, and entertain Leicester and the disrespect-machine that is Jamie Vardy on Saturday. We also look ahead to Norwich hosting Aston Villa and Man United heading up to Newcastle, if only to see if both teams can remember what sport they play. 
On top of all this gold there's a peek into our live documents, the return of the Brucey-belly-rub and a half understood assessment of the Robin Williams movie Bicentennial Man. 
We're on tour, and are performing in Northampton and Brighton this weekend! Join us at venues across England, Europe, USA and Canada for Football Ramble Live - expect all your old favourites (including Pete Donaldson), brand new games and a load of laughs. Get your tickets now at ramblelive.com!
Search 'Football Ramble' on social media to find us, and email us here: show@footballrambledaily.com 
***Please take the time to rate and review us on Apple Podcasts or wherever you get your pods. It means a great deal to the show and will make it easier for other potential listeners to find us. Thanks!***
Further reading:
Strange times at Tottenham Hotspur:
https://www.theguardian.com/football/2019/oct/02/tottenham-bayern-mauricio-pochettino-defeat-self-doubt
Liverpool's rollercoaster of a game with RB Salzburg:
https://www.bbc.co.uk/sport/football/49914096
Seriously, the plot of this movie is insane:
https://en.wikipedia.org/wiki/Bicentennial_Man_(film)
For information regarding your data privacy, visit acast.com/privacy