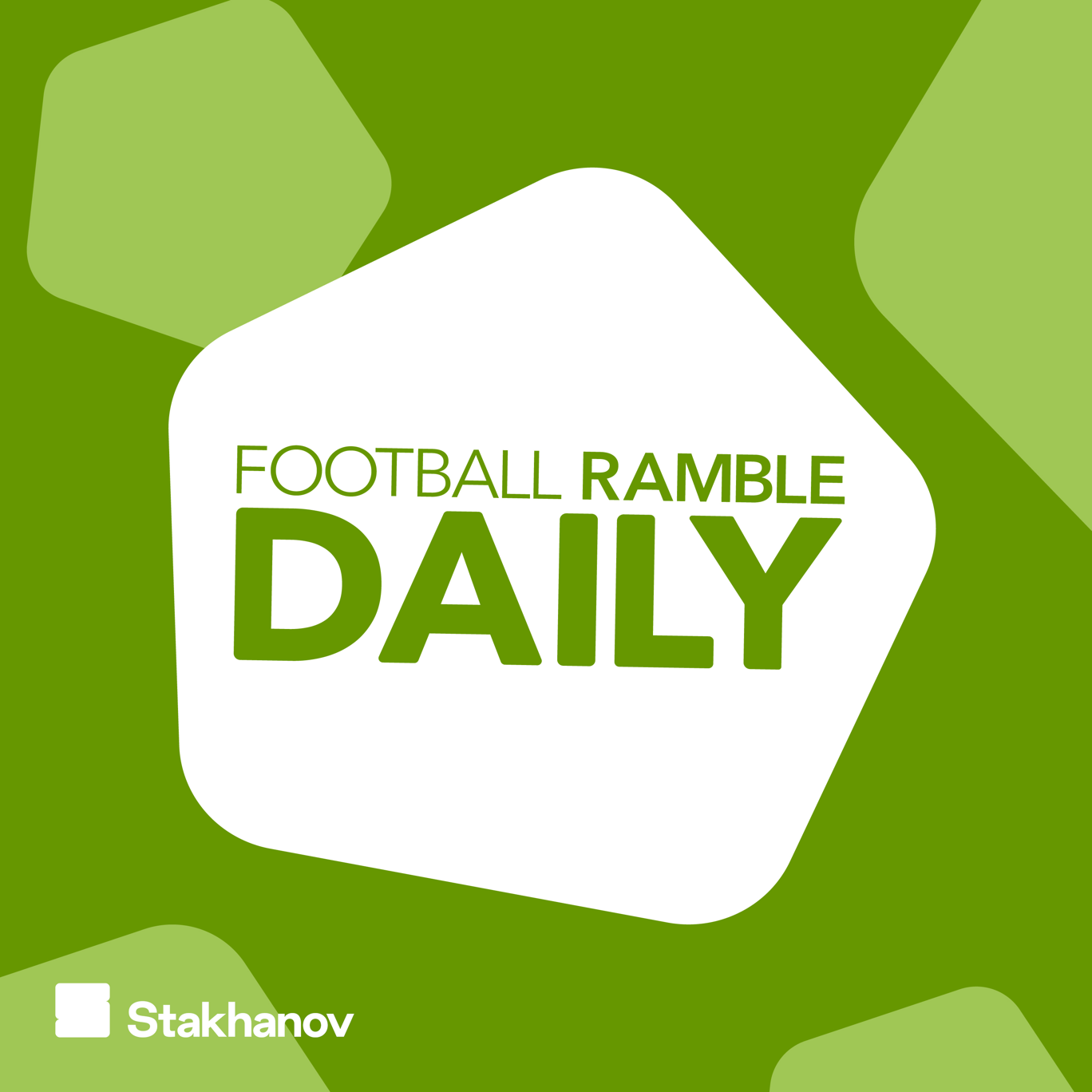 The Preview Show: A madness at Anfield, Southampton travel to Man City for a whoopin' and Man United go to Bournemouth
Where to listen:
A night of absolute chaos at Anfield as Liverpool were victorious over Arsenal on penalties after a pulsating 5-5 draw. Is it time for Jose Mourinho to step in at The Emirates? NO. NO IT IS NOT.
Arsenal host Wolves next, so we naturally discuss Nuno Espirito Santo's attempt to balance such animals and how Halloween might effect the game, while we also look at Southampton's potential destruction at the hands of Man City, Man United and Norwich making trips to the south coast to visit Bournemouth and Brighton, respectively. Will Daniel Farke be shouting yet? We can but wonder. 
Elsewhere more on Bruges, yet more Bristolian controversy and all the usual nonsense. 
We're currently on tour and playing Birmingham Town Hall tonight! Join us at venues across England, Europe, USA and Canada for Football Ramble Live - expect all your old favourites (including Pete Donaldson), brand new games and a load of laughs. Get your tickets now at ramblelive.com!
Search 'Football Ramble Daily' on social media to find us, and email us here: show@footballrambledaily.com 
***Please take the time to rate and review us on Apple Podcasts or wherever you get your pods. It means a great deal to the show and will make it easier for other potential listeners to find us. Thanks!***
Further reading:
**Liverpool may have to move their Carabao Cup clash with Aston Villa: **
https://www.bbc.co.uk/sport/football/50240295
**Southampton donate their wages to charity after their 9-0 drubbing: **
https://www.skysports.com/football/news/11700/11847303/southampton-squad-donate-wages-to-charity-after-leicester-thrashing
A good night for Mesut Ozil:
https://theathletic.co.uk/1339391/2019/10/31/ozil-and-the-first-touch-of-redemption/
For information regarding your data privacy, visit acast.com/privacy