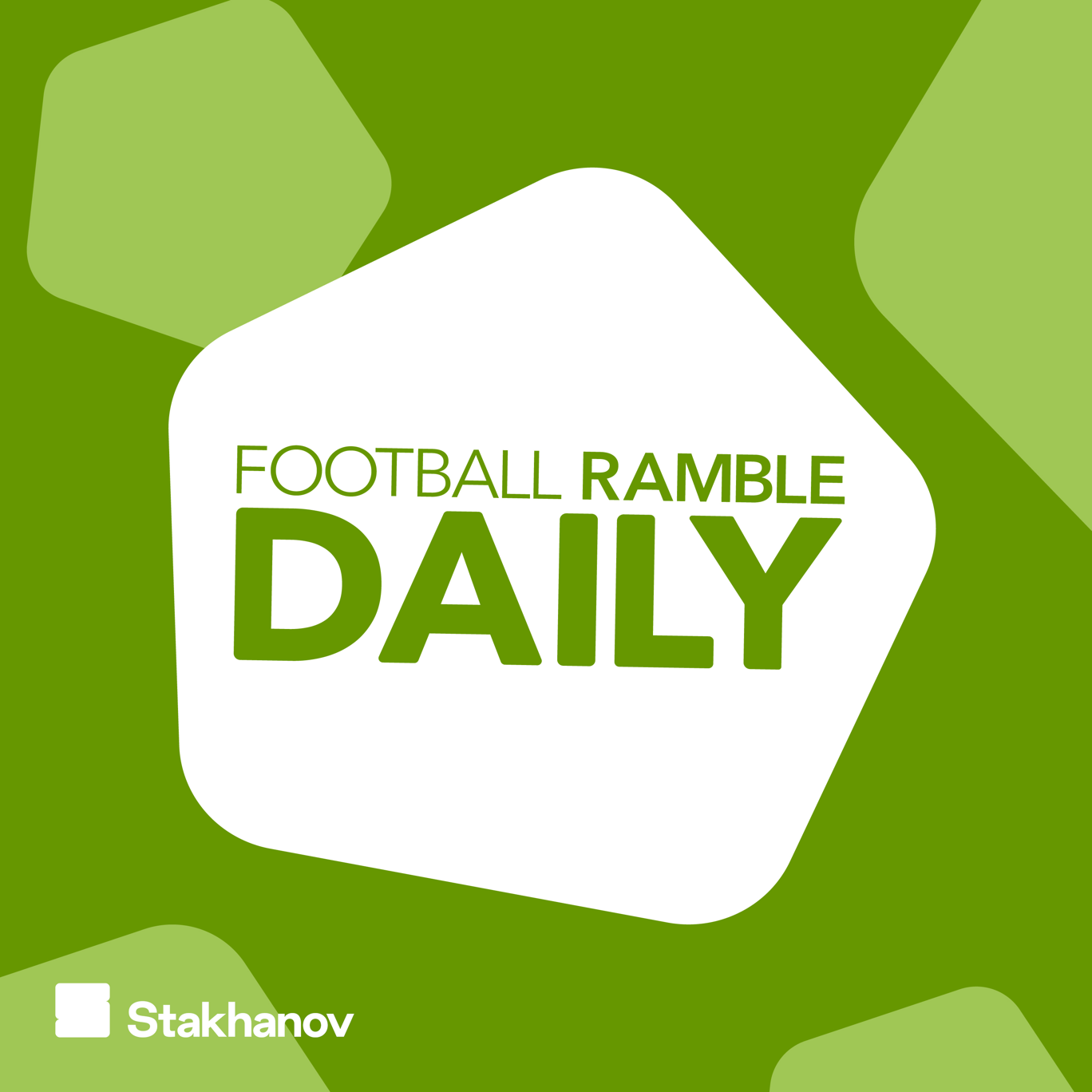 Greatest Games: Fulham 4-1 Juventus, 2010
Where to listen:
Jonathan has to deal with an exceedingly giddy Marcus on today's episode of Greatest Games, produced in association with The Blizzard. We're here to discuss the 2009-10 UEFA Cup- specifically Fulham's spectacular 4-1 win over Juventus on their route to the final, alongside journalist and author Philippe Auclair.
Throughout a season that saw Fulham play over 60 games, managed by the underrated Roy Hodgson, there were some truly memorable midweek nights at Craven Cottage- but this was the pinnacle. An admittedly ageing and unspectacular Juventus side brought a 3-1 lead back from Turin but it proved insufficient, as Fulham secured qualification with a fantastic result. Marcus' giddy aunt, indeed.
Fancy getting in touch? Email us at blizzard@footballrambledaily.com or find us social media— just search 'Football Ramble Daily'.
For more stories from the annals of football history, visit www.theblizzard.co.uk to explore their archives that contain over 700 articles of stories just like this one!
We're currently on tour and playing Wycombe Swan, High Wycombe tonight! Join us at venues across England, Europe, USA and Canada for Football Ramble Live - expect all your old favourites (including Pete Donaldson), brand new games and a load of laughs. Get your tickets now at ramblelive.com!
***Please take the time to rate and review us on Apple Podcasts or wherever you get your pods. It means a great deal to the show and will make it easier for other potential listeners to find us. Thanks!***
For information regarding your data privacy, visit acast.com/privacy